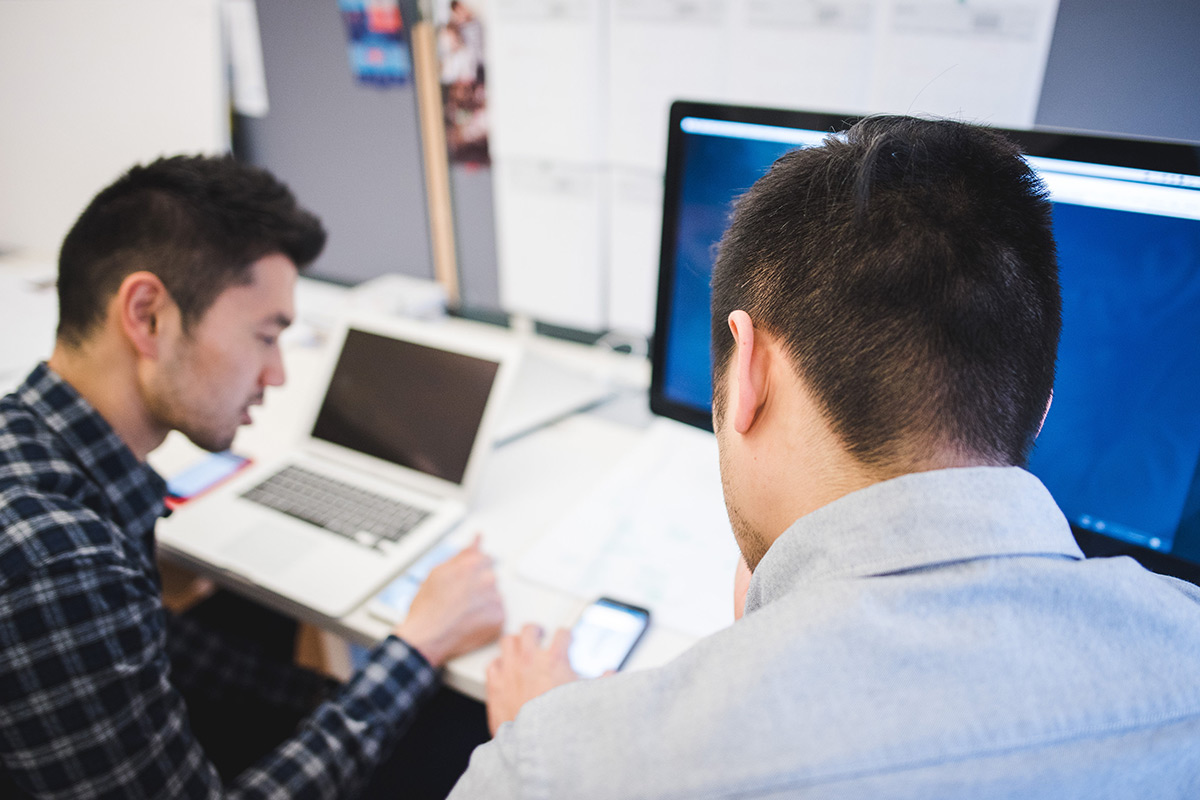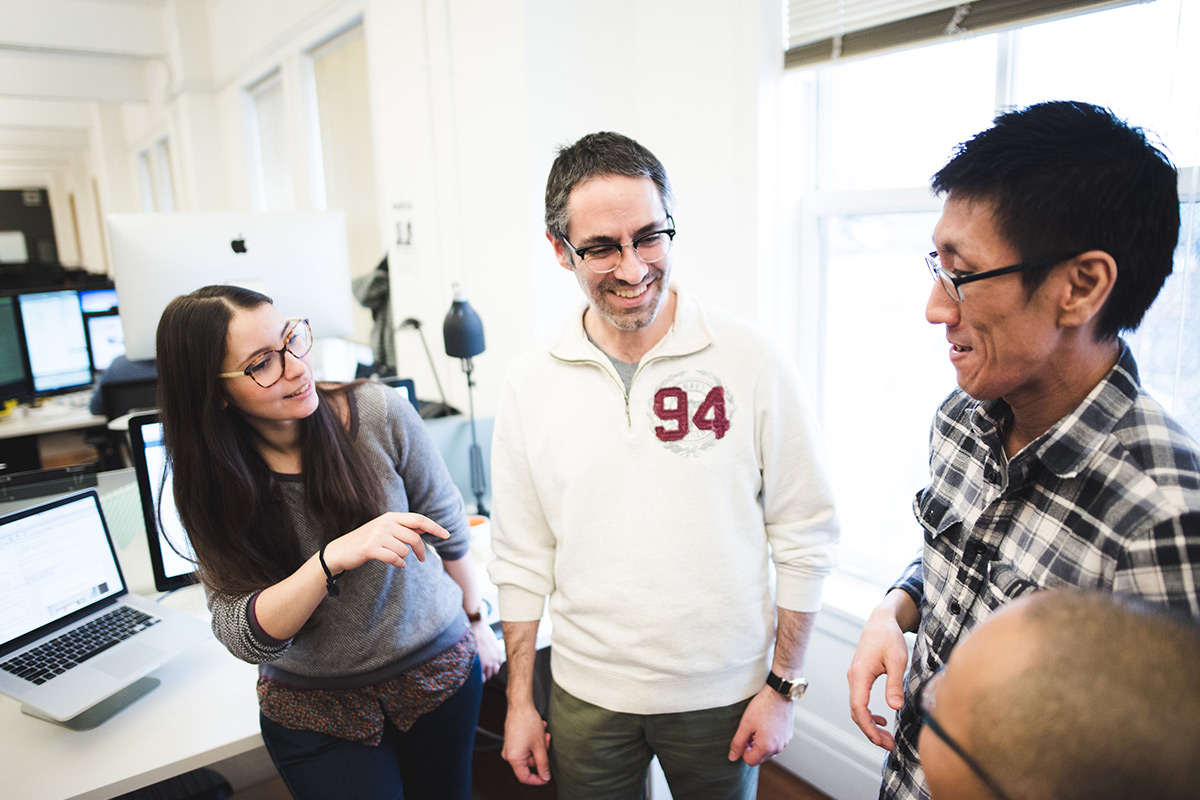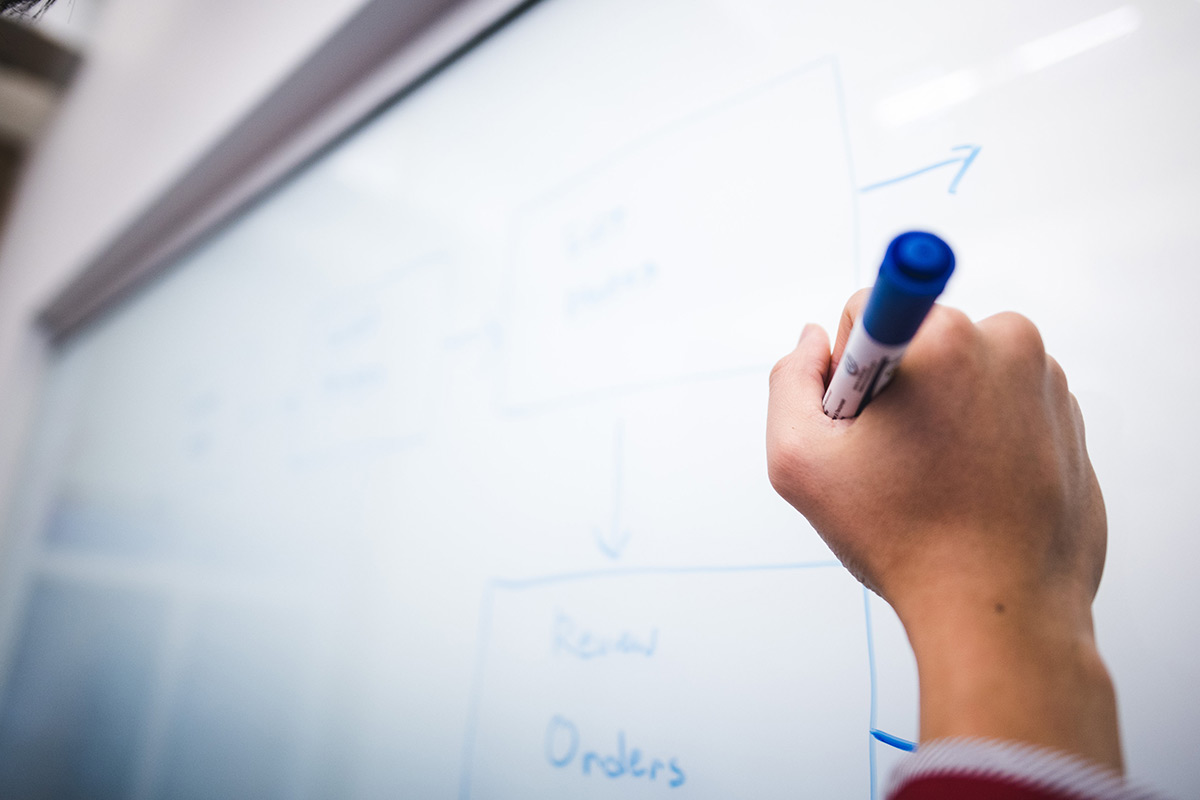 INSPIRE TO INNOVATE
At PNI Media, we believe that work is a place where everyone should feel safe and inspired. We take care of them with award winning perks, benefits, honors of recognition and trust. And we mean it. Trust isn't just a buzzword for us. Successful corporate cultures are founded on it. When the leader trusts their people and the people trust their leader, something remarkable occurs: They innovate. We've seen the results firsthand and we'll keep building on them.
The reason is simple: In some business cultures people are afraid to put their hands up and bring a new idea to the table. What if they get cut down or worse, get fired? In a corporate culture where trust is key, no one is afraid to step forward with a new idea. And, even if a new idea isn't very good, the best corporate cultures endeavor to inspire their people to keep trying. That's where great teams begin to form.
WORKING TOGETHER
We want our people to be inspired both in their work and in their own lives. These are the kinds of employees who renovate established systems, who grow in their work and who always help each other to achieve. Improvement naturally follows an inspired and trusting team. The courage to break new ground becomes easy. And when you instill the courage to step forward in your people, the organization steps forward too. This makes a company that is prepared to rise to any challenges that might crop up in the marketplace. It makes a company that works together and makes things happen.
AUTHENTICITY GROWS COOPERATION
This is the kind of organization that thrives. It's the kind of organization that PNI Media strives every day to champion. We know that trust doesn't come from telling someone to be honest with you. It comes from being honest yourself. It comes from authenticity. It comes from actually following through on what you say. And the funny thing is that when you're honest about the crappy project meeting or the stressful deadline instead of trying to sugarcoat it, the people you're honest with will offer you solutions you might never have thought of on your own. It's what people do.
AN AWARD-WINNING CORPORATE CULTURE
Our pursuit of a better and thriving corporate culture was given national recognition last year when we were voted one of Canada's Top 100 places to work in 2015. We've been voted one of Deloitte's Technology Fast50 Companies to watch and we were shortlisted for Corporate Livewire's Innovation Excellence Awards.
When people look after each other, they look after the organization. They take and accept responsibility for their work and they do it with pride. When people trust each other, they build award-winning corporate cultures that thrive.